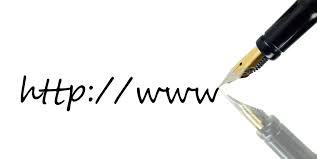 Your Business always starts with a good domain name. Choosing the the right domain name is as crucial as choosing your company name. Business will be different if you your customer can easily remember and find you online. Xenyo hosting domain checking and domain name registration process are easy to use and allow you to get your dream domain names fast. Take the first step to make your online presence.
Enter to check your perfect domain name
Pricing Table
All The Fundamental Things You Need To Know About DNS:
DNS is the short form of Domain Name System. It is the way how internet domain names are located and interpreted into Internet Protocol addresses. Simply put, domain name is the human readable website address that we use to communicate with each other everyday. To computer, every domain name is given a series of number called IP. For example, the IP address of https://www.xenyohosting.com is 119.9.78.115. This number helps your computer to locate our website and direct you to the correct content.
We use https://www.xenyohosting.com  instead of the IP because it is more meaningful to human. When you type in our website address into your web browser address bar, your computer will contact your current DNS server and ask what IP address is associated with "xenyohosting.com". Your computer will then connect to our IP address and display "xenyohosting.com" in your web browser.
How to apply?
Once you have checked out your dream domain name which has not yet been registered by anybody, please proceed to complete the payment. Xenyo registration system will immediately inform Hong Kong Internet Registration Corporation Limited. It will usually take one business day to complete the application. For some country specific names, the domain application will only be processed when relevant documents are submitted and verified.
Any question? Contact Us.