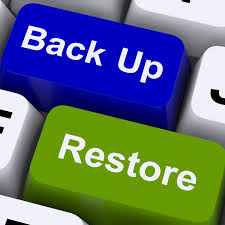 Affordable, Scalable Fully-managed Services
Managing VPS hosting by your own can be tricky,but our plan isn't.
What we offer :
Customized on-boarding support
OS and application update
Performance and security monitoring and audit.
Network related issues handling
Failure of server to boot handling
Hardware failures handling
Package installations via package manager (yum,RPM).
DNS Configuration
Troubleshooting script configurations and/or website errors.
Task automation.
Firewall setup & troubleshooting.
E-mail configuration.
Software upgrades & migrations. (php, MySQL).
Perl/PECL module/extension installations.
Backup configurations.
Google Apps setups.
And much more…
Click Here To Check Our VPS Plans
What You Get:
Whenever there is a issue, our hosting specialist will support you along the way from on-boarding to support. We stand by you.
Our managed hosting can provide maximum flexibility in good time. We know your business is ever changing, so can our service.
Hiring a specialist to deal with a server can be expensive. With outsourcing, you can save the resources and put it in somewhere else that are more valuable to your business growth.  
Managing the server by yourself is not necessary. Leaving the day-to-day running and maintenance to us, like what some big companies do, can be a wise solution. We will do it better and smarter.
Get Backup Now
Backup is the ultimate solution to prevent any unexpected data loss. There are scenarios in which you may lose your precious data. For example, website hackers, malware and viruses, employee errors, all those can be the root cause.
Our daily backup process is carried out through extremely stable connection and contains full set of data from the websites. If any disaster strikes, our copied set of the information can be used to re-create content for the data loss. The whole backup process is fast and with highest safety standards. Contact our highly trained staff to know more.